Okay, I hope by now that this free online poker training How to play poker for beginners course has given you a fundamental introduction to the game, and an introduction to free online poker games world of NoPayPoker.
And, while it's one thing to comprehend the structure of the game, it's an altogether different thing to comprehend how to truly learn how to play poker…the  real deal game….more so, how to play the game with an advantage.
Yes! An advantage. Because poker is not a game of chance, it's a game of skills. The more skills you bring to the poker tables, the more money you're gonna' win.
Well, why not attempt to gather up some, many, most, or all of these skills? They are available to you right here at NoPay Poker. Many are discussed in detail in the series of articles I've mentioned on more than one occasion throughout this posting….'BUILDING A BANKROLL'. (blog editors note – Go and read this series, it is awesome!!)
Best of Luck at the Tables,
Michael.
(c) copyright; January, 2009; no reproduction, all rights reserved by D. M. Vadnais
If you are not already a member of NoPayPOKER join and learn to play poker free online today!
Practice poker versus your computer with integrated lessons in "Poker for Dummies" Perfect for the times when you just really don't feel like playing real people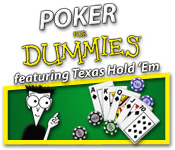 And play a poker championship in Governor of Poker 2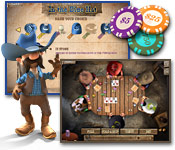 Previous – Part 5 in the How to play poker for beginners was the Hierarchy of hands, what beats what.
Next – We suggest you go play some free online poker games on NoPayPOKER where you will free poker against other people for fun as well as win a bit of money if you do well. Plus you should overview the Building a Bankroll course which will take your basic skills and mould you into a poker monster/diva that the average poker player will learn to dread!
Incoming search terms:
in spades if there are 2straights what hands wins